TURNKEY COFFEE FARM INVESTING
WAKE UP AND SMELL THE CASH FLOW!
This has GOT to be one of the greatest ideas EVER.
They're quiet. They make no demands. Best of all, they always pay the rent on time…that's right, these tenants aren't people. They're coffee trees!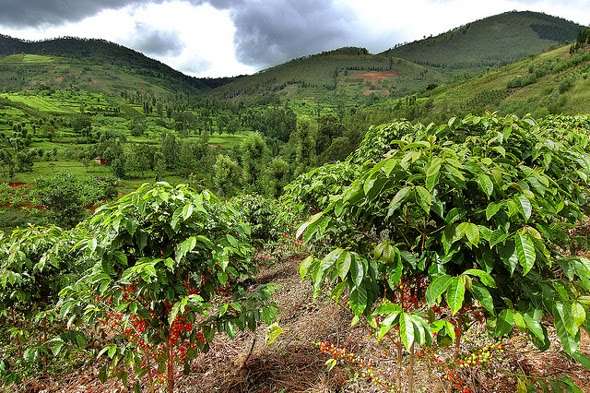 Demand for specialty coffee worldwide is growing at a rapid rate. Additionally, the world has more mouths to feed and ever-less arable land.
You can purchase deeded 0.5 acre parcels in titled, already operating specialty-coffee farms, in Boquete, Panama. GRE founder Keith Weinhold has, and he's also visited the coffee farms.
The parcels are turnkey-managed on your behalf by a team of local experts with sustainable average annual income (IRR) forecast at 12%. You're paid cash flow annually after each coffee harvest. Cash flow begins within 12-18 months from the date of your parcel ownership.
What a remarkable way to diversify your cash flow! Unlike your Cincinnati duplex which only has demand in that one local market, coffee is sold to the world. Yes, the WORLD is your market.
To learn more about how YOU can perk up your portfolio and caffeinate your cash flow by adding a few acres of coffee-producing farmland, get the free report by completing the form at the right.
Simply fill out the form below to request more information: