New Construction Rental Properties for Passive Income
Lower maintenance costs. Lower vacancy costs.
More consistent passive income.
Get Started Now
Learn More
JACKSONVILLE – GREAT CASH FLOW AND HIGH APPRECIATION POTENTIAL
When a real estate market has low prices and high rents, there is a cash flow opportunity. In Jacksonville, a typical $100,000 home will rent for 20.31% more than the national average.
If you compare home prices and rent prices in Jacksonville to the nation, the home price is 23% less, and rents are only 9% less than the national average. This is what presents a unique cash flow opportunity.
This combination of low prices and high rents is only found in not more than a handful of markets across the country. According to RealtyTrac, Jacksonville is an "excellent place" for making money in the rental business.
There are 3 Fortune 500 companies headquartered in Jacksonville (CSX Corporation, Fidelity National Financial and Fidelity National Information Services). In Florida, only Miami has more. Jacksonville population growth since 2000 has been 24.1%, which is higher than Miami (16.4%) and Tampa (19.8%).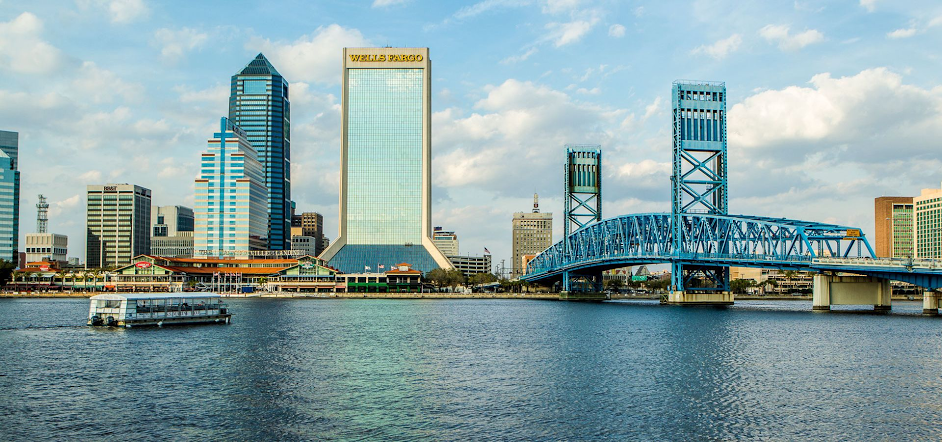 Connect with the Premier Turnkey Real Estate Investing Team in Jacksonville, FL.
Sign Up for a Strategy Session and Receive 3 Free Reports on Building a Cash Flow Portfolio in Jacksonville.